The unknown around current times has been the cause of anxiety for many of us. I want to help you create your own sense of control during these tough times.
read more
Don't just get to be a little bit happier… be Ten Times Happier! Incorporate happiness into your life, without the process causing you further stress.
read more
Owen is unable to respond to personal messages. If you have concerns about your mental health, please contact your Doctor. If urgent or in crisis, please contact the Samaritans free on 116 123.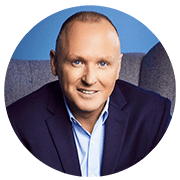 For professional bookings & media enquiries only
Owen is represented by Bev James Management.
For all professional queries, please call 020 8996 5085.