We've all been there. You have a big decision to make and just don't know what the "right" one is. Maybe you've thought about it so much that it's consumed you or even, become a much bigger deal than you initially made it out to be. Take a deep breath. Now, take...
read more
Owen is unable to respond to personal messages. If you have concerns about your mental health, please contact your Doctor. If urgent or in crisis, please contact the Samaritans free on 116 123.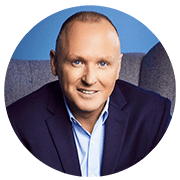 For professional bookings & media enquiries only
Owen is represented by Bev James Management.
For all professional queries, please call 020 8996 5085.